Super Speakers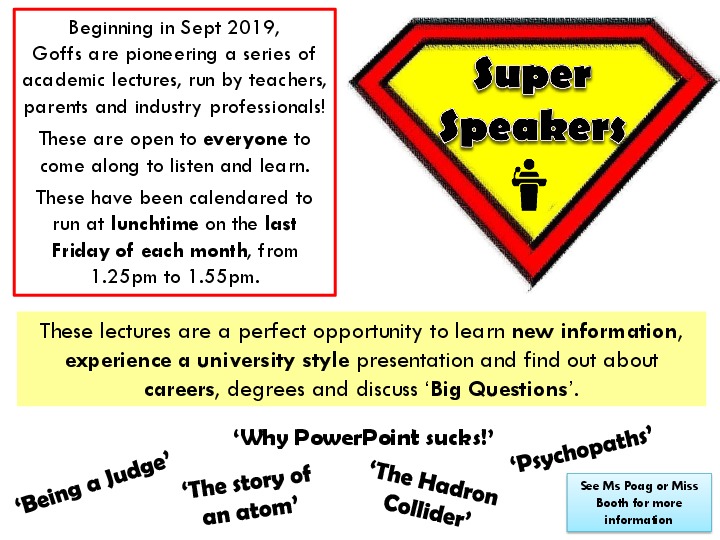 From September 2019, Goffs Academy is launching Super Speakers; an exciting new enrichment programme of academic style lectures for our Y7-13 students. The lectures will aim to broaden student's knowledge outside of the curriculum and foster a love of learning across our community.
Lectures will take place on the last Friday of each month, from 1.25pm to 1.55pm.
The programme for the Autumn term 2019 is listed below, please see Miss Booth to sign up for any (or all!) of the lectures!
Friday 27th September: Andrew Clarke "Being a Judge"
Friday 18th October: Trevor Savidge "CERN and the Large Hadron Collider"
Friday 29th November: Olja Zloh: "What makes a Psycopath?"