Overview
Our Community House System




The aim of our house system is to:
Develop our school community and heart
Give every student and member of staff a sense of belonging
Drive up standards through healthy competition
As we begin a new academic year in 2022/23, our students had the challenge of nominating the charity that will be fundraising for until July. Students had to cast their own vote and we had a landslide for our winning charity – Isabel hospice.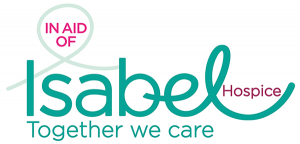 Isabel Hospice is a local charity caring for hundreds of people across eastern Hertfordshire each year.
Their vision is Outstanding Palliative Care for All.
They support patients and their families who are living with life-limiting illnesses and conditions, including cancer, heart failure or respiratory illness, and neurological conditions such as motor neurone disease. They help people to live pain- and symptom-free so they can make the most of the time they have left.
Demand for their life-changing, compassionate care has never been higher, and they are now supporting more families than ever before. All of their services are free of charge to those who need them, but they are not without cost, meaning they must raise £7 million every year to guarantee the future of their care.
What do your donations pay for:
£10 could pay for 3 specially prepared meals for a patient staying at our In-Patient Unit in Welwyn Garden City
£28 could provide 1 hour of expert in-patient nursing care, relieving someone's pain or anxiety and ensuring they feel safe and supported
£47 could cover the cost of running the Living Well with Isabel service for 1 hour, providing activities and support to improve the health, wellbeing and resilience of people facing serious illnesses*
£62 could pay for a 2-hour visit by our Hospice at Home team, to provide end-of-life care to a patient in the comfort of their own home
£105 could provide 4 hours of bereavement support to families, children and young people who have lost or are soon to lose a loved one*
£227 could cover the cost of 8 hours of vital nursing care for someone staying at our In-Patient Unit
£576 could fund the Clinical Nurse Specialist Community team and 24-hour advice line for 7 hours*
£1,137 could run our Living Well with Isabel service for a day*
£1,812 could pay for 9 hours of care for everyone at the In-Patient Unit on Christmas Day, allowing families and friends to be together at such a special time
£4,833 could cover the cost of running our In-Patient Unit for 24 hours
£11,263 could pay for a specialist bed and mattress at our In-Patient Unit