National Citizens Service
At Goffs. we support any student wishing to participate in the summer National Citizens Service (NCS) programmes
NCS exists to engage, unite, and empower young people, building their confidence so they can go out there and achieve their dreams, no matter where they're from or what their background is. From the life skills they develop to the friends they make, our ambition is clear – NCS want to give teenagers an opportunity to unleash their potential, to build their self-belief and get them prepped for life after school.
NCS is managed and supported by NCS Trust, their central team who are constantly working to make sure they deliver the most impactful experience they can to as many young people as possible. This is achieved by making sure everything they do, every day, adheres to their vision, mission and ambition.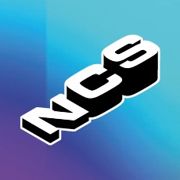 We want to ensure every student has access to as many trips and experiences as possible, therefore if you have any financial issues that would mean your child cannot participate in NCS, please do not hesitate to contact us and we will always try our best to ensure no student misses out.
If you have any questions regarding NCS, please contact Kate Dawson directly on kda@goffs.herts.sch.uk