Mental Health and wellbeing
Your Mental Health and Wellbeing advocates are:
Mental Health Leaders:
Cheyenne Winter 12Y, Darcy Wilson 12Y, Alisha Umar12L, Nil Turkmen 12E,
Ela Yardigi 12U, Shaun Diallo 11Y, Katie Weldon 12Q
Mental Health Ambassadors:
Chloe Brown McGowan, Daniel Hemmet, Kade Grayston,
Frankie Banriff, Fern Sapsford, Jack Hardy
---
Feel Good Week 2023 - February 2023
1. Monday to Friday G06 Free Breakfast and meditation space for a quiet start to the day!
2. Monday lunchtime: Pop up peers in the Sixth form common room – table set up and sixth formers ready to talk to you about mental wellbeing and anti-bullying (leaflets and cakes provided!)
3. Wednesday after school 3-5 Free Yoga session booked: sign up sheet S18 door in advance.
4. Thursday KS4 Lunchtime G06: Feel good short film screening with free snacks.
5. Book roulette: Free mental health book: 1 per form, randomly chosen with randomiser app in Form.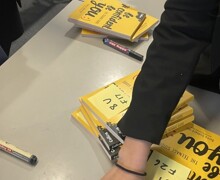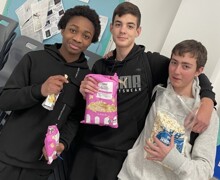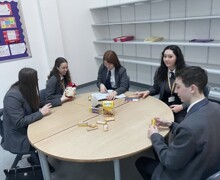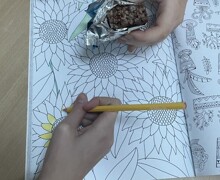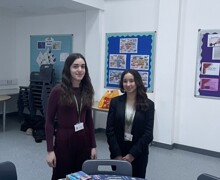 ---
Tips for Blue Monday 2023
Where we discussed 5 practical tips for happiness
1. Smiling- releases a powerful chemical reaction in the brain that increases levels of dopamine and serotonin leaving you feeling happier
2. Being grateful- rewires your brain into being happier as it directly activates brain regions associated with the neurotransmitter dopamine
3. Pause and Be present- a study from Yale university found that mindfulness and meditation can reduce fear, anxiety and stress
4. Move your body- Physical exercise can reduce or prevent depression
5. Service- small acts of kindness can increase the presence of the four chemicals in our brain primarily responsible for mood leaving people feeling more happy and more purpose in their lives
---
"Feeling good at Goffs Academy" December 2022
This term at Goffs we have been focusing on Anti-bullying awareness as we celebrated National Anti-bullying week with a week of assemblies. We raised awareness for the mental health issues caused by bullying and ensured students were reminded of the steps in place at school to report any bullying (inside and outside of school.) The quick email link on the Goffs Webpage (next to the safeguarding reporting link) was pointed out to students as this is the most effective and anonymous way of reporting any concerns.
We will be appointing Wellbeing Ambassadors and students are encouraged to sign up to the team by submitting their names to their Form tutors. The interested Sixth Form students will be interviewing for leadership positions in the second week back after the Christmas Holidays.
We look forward to implementing even more support to students through mentoring once our Wellbeing Leadership team received their training in the new year. A very positive start to the year. Students have also been made aware of the online services available in Herfordshire: Wellbeing: Hertfordshire support and resources - Hertfordshire Grid for Learning (thegrid.org.uk) is one specifically for 16+ students. For younger students as well as older ones, Services for children and young people (hertfordshire.gov.uk). There are several other services available and remember that the GP would be your first port of call in any pressing concerns for referral.
Mrs Kleynhans
Mental Health and Wellbeing lea