Clubs and Activities
Combined Cadet Force
At Goffs we offer the opportunity from Year 9 onwards to join the Combined Cadet Force in collaboration with St Edmund's College. As a part of this students will become a part of the Army Cadet force, taking part in a wide range of military activities, ranging from using a Basher (a tent with no walls) to first aid, marching, assaults and learning how to handle, strip and fire a rifle and more. In addition, there are residential trips through the year culminating in a week long summer camp where all the skills are put to the test as cadets try and gain their promotions. The CCF is an exceptional opportunity for students wishing to gain skills outside of the classroom and wishing to have new and exciting experiences.
Digital Leaders
Goffs Digital leaders are a group of students from all years and interest areas that support the school in using technology in learning. They are linked to specific subject areas and investigate how mobile phones, apps and websites can help improve learning and achievement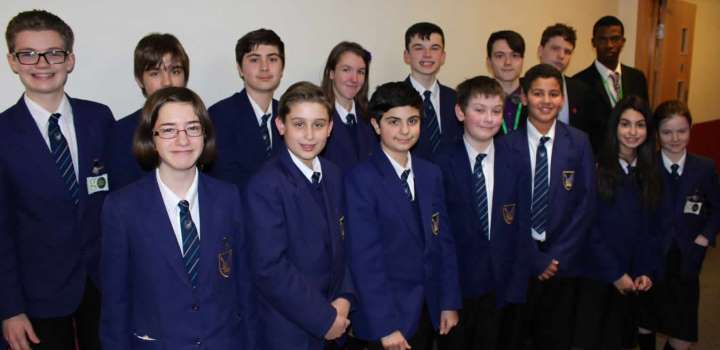 Digital Leaders meet once a week at lunchtimes to discuss and share new ideas. They also attend open evenings and other school events to support parents in connecting to the school through the website and twitter.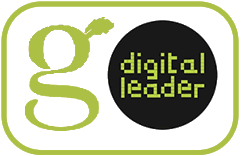 Drama Club
GAPA (Goffs Academy of Performing Arts) is the school's drama company. It runs as a stand alone Drama company from January to July each academic year. From September to December GAPA becomes an associate to the main school production, with most members auditioning in July to be involved.
To date GAPA has been involved with the following productions:
Ernie's Incredible Illucinations
A Midsummer Night's Dream (the abridged version) Romeo and Juliet (main school show) Macbeth (Shakespeare Schools Festival - a national competition) Teechers (main school show) Little Shop of Horrors (main school show) Blood Brothers (main school show, currently rehearsing)
GAPA also hosts the annual Watford Palace Theatre auditions, where for the past four years Goffs students have successfully gained a role with the Theatre's student production, where auditions take place across the county. This year's audition will be for Frankenstein. Keep a look out for audition details!
Miss Clare Holland - Head of Drama
Student Parliment
Student Parliment
The Leadership Academy was very busy during 2018-2019.
Students worked on a range of exciting projects including: The Christmas Short Movie Morning, The OAP Christmas Party, Q& A session with Charles Walker – MP, Summer Fete, Techer Appreciation Day and many others.
The school charity this year was The Hertfordshire Air Ambulance. In collaboration with the House Team, and with support from other student groups, Goffs Academy raised over £8500 for this fantastic charity. Another £2000+ was raised for Children in Need and Comic Relief.
The 4 groups in the Leadership Academy consist of: School Parliament, House & Charity Team, Digital Leaders and Sixth Form Top Team. Each group meets weekly on Friday mornings and we also hold Student Conferences - where all leadership groups work together - on a termly basis.
Students in the Leadership Academy have discussed and agreed on the Student Strategic Development Plan (Student SDP) for 2019-20. This document is written by students, for students. These priorities were determined following a consultation consulting with the wider student body throughout the year:
All students completed the Student Survey
Student Parliament analysed the results of the survey, in order to identify strengths and areas for further development
A full Student Conference took place in July
This included, Student Parliament, The House Team and the Top Team
This SSDP document will be the 'action plan' which drives the work of the Student Parliament and various Student Leadership groups during 2019-20.

Any students who are not currently involved with one of these groups have the opportunity to apply early in the autumn term. Please speak to Miss Thurogood to find out more!