Literacy
Why Literacy Matters
"Literacy is the jump-off point from which all of life's successes take flight." Lauri Fortino
We aim to give our students the motivation to read for pleasure, time to read, the skills required to read academic texts and opportunities to read a wide range of genres.
Literacy Lessons KS3
A significant emphasis is placed on developing literacy skills across the curriculum here at Goffs.
Students in Year 7 and 8 complete two literacy lessons a fortnight where they read a class novel and complete Bedrock Learning lessons.
Our main objectives during literacy lessons are to expose students to challenging texts, increase the time for deep explorations of a text and provide opportunities for class discussion.
Students in Year 9 students will complete Bedrock Learning lessons once a fortnight.
Literacy Across The Curriculum
The importance of vocabulary is undeniable as there is a high correlation between academic success and vocabulary size. In order to comprehend a text a student needs to know an estimated 95% of its vocabulary.
If students do not adequately and steadily grow their vocabulary knowledge, reading comprehension will
be affected.
To ensure that word learning is effective and targeted, teachers at Goffs teach explicit Tier 2 vocabulary, which is recorded by students in their Victorious Vocabulary booklet which is located in the LRC. Tier 2 words appear across a range of subjects and are words that students may read but may not use in every day speech. For example, consequential, beneficial, analyse, evaluate and derive. Below you will find a list of Tier 2 words which students can expect to be taught at school. You can support your child with their vocabulary acquisition at home by encouraging them to read for at least 30 minutes a day and to read challenging books that contain a range of vocabulary.
Bedrock Learning KS3 and KS4
Bedrock Learning immerses students in academic vocabulary through an interactive online curriculum. Bedrock Learning is divided into ten blocks, from 3 to 12. Each block takes about one academic year to complete. At the start of their Bedrock journey, students take the Alpha Test. This uses a bespoke algorithm to ensure learners begin with the block that's most tailored to their ability – so not frustratingly easy for more-able students, and not too hard for those who find learning more challenging.
Once placed in the correct block, students progress through a variety of topics (between 10 and 14 in each block), experiencing engaging, language-rich fiction and non-fiction texts that expand their knowledge of the world as well as their vocabulary.
Each topic consists of six 15-20 minute lessons, plus a pre- and post-test to track students' progress. Learners make optimum progress when they complete two lessons each week.
Every student in KS3 and KS4 is expected to complete two Bedrock Learning lessons a week as part of their home learning.
More support can be found by clicking on the links below:
Guidance for student https://www.youtube.com/watch?v=mQ4rc4-uUzo&t=7s
Guidance for parents/carers: https://www.youtube.com/watch?v=0e-NKRkYBI0&t=1s
Reading Assessments KS3 and KS4
At KS3 and KS4 students will complete a GL reading and spelling assessment once per term. Students will be required to take a short online assessment to give them a clear indication on their reading age and vocabulary scores. It is imperative that students complete this to the best of their ability and do not rush.
This data will allow us to target any students who may need additional support/ intervention as well as keeping parents informed on their child's reading development.
Should you require strategies to support with reading at home, please click the link below titled Reading Support where you can find a document that offers age related support.
Whole School Reading KS3
Each half term students will be given a book to take home and read as part of their home learning for one of their subjects. E.G. Year 7: ICT: Hacker Half Term 1, Drama: Charlie and the Chocolate Factory Half Term 2. The reading that has been set for home learning will form discussions in lessons.
This is an opportunity for students to read for pleasure while being exposed to a range of genres and authors.
Half Term 1
Half Term 2
Half Term 3 and 4
Half Term 5
Half Term 6
Year 7

Novel


Subject

Hacker


ICT
Charlie and the Chocolate Factory - the play
Drama



Shadow Jumper


Science

The Cupcake Wedding

Design and Technology (Food)

Oh Freedom


Music

Half Term 1
Half Term 2
Half Term 3
Half Term 4
Half Term 5
Half Term 6
Year 8
Novel

Subject
Smart

Art

Bloomin Rainforests
Geography

The Jamie Drake Equation
Maths

Mortal Engines

Design and Technology
(Product Design)

If I Ran The Country

Personal Development

Anne Frank-The Dairy of a Young Girl

History

Half Term 1
Half Term 2
Half Term 3 and 4
Half Term 5
Half Term 6
Year 9
Novel


Subject
The Dalai Lama's Cat

Religious Studies
Tina, the detective
Danny's blog
Modern Foreign Languages


Simon vs The Homosapien Agenda
English

Marcus Rashford You Are A Champion
Physical Education
Boys Don't Knit


Design and Technology (Textiles)
Parental Support for Literacy
At Goffs, we believe that the ability to read is fundamental to student development. Research shows that daily reading is critical to a child's development. Not only does it improve their language skills but it also encourages empathy, develops focus and teaches them about the world around them. In fact, studies show that the more a child reads determines how well they progress at school.
As a parent or carer you play a vital role in supporting your child's reading development and our partnership between home and school is essential for success with this life skill. You can support your child through regular reading at home; we suggest 30 minutes of reading every day and encouraging your child to complete at least two Bedrock Learning lessons a week.
Home Learning
Each week students are required to complete two Bedrock Learning lessons a week. In addition, students should be reading for 30 minutes a night and each week logging their reading activity in their Student Toolkit (KS3) as part of their home learning.
The reading log needs to include the following:
Book title
Hours/Minutes spent reading that week
Pages Read
Parent signature
Extra-Curricular Activities
During the course of the year we run a number of extra-curricular activities.
Rise and Read
Rise and Read mornings are aimed at encouraging parents and predominately boys in their love for reading via paired reading activities and access to LRC resources.
Mayor's Debate
Students are invited to join the Goffs' public speaking team and compete against other schools in Hertfordshire at the annual Mayor's Debate.
World Book Day
All KS3 English lessons are tailored to develop a love for reading and adapted to help develop creative writing skills - plus a range of competitions and activities take place in the LRC during lunch and break times.
World Poetry Day
As a part of our celebration KS3 classes are tailored to reading and writing poems in recognition of World Poetry Day.
Author Visits
Each year we have the pleasure of hosting an author who delivers assemblies and creative workshops for students in KS3 and/or KS4. As well as inspiring Goffs' students and creating a buzz around books, author visits help students develop their writing and oracy skills.
Spelling Bee
The Whole School Spelling Bee invites students to participate in a number of spelling tests resulting in winners battling it out against finalists from their year groups in the Goffs' Annual Spelling Bee.
Whole School Public Speaking
Students from years 7-10 take part in public speaking competitions during English lessons. The finalists are then put through to the Whole School Public Speaking Competition where an overall winner is crowned to win £100 amazon voucher.
If you have any questions regarding literacy at Goffs please do not hesitate to contact us:
Natasha Stewart
Director of Literacy and Communication
Useful Websites
https://bedrocklearning.org/wp-content/uploads/2020/04/Parents%E2%80%99-guide-to-using-Bedrock-at-home-parents-of-school-users-5e9c7ef847935.pdf
https://schoolreadinglist.co.uk/category/secondary-ks3-ks4-reading-lists/
https://wordsforlife.org.uk/virtual-school-library/
https://wordsforlife.org.uk/parent-support/
Improving-reading-fluency-leaflet.pdf
Bedrock Learning
Punctuation Posters
Reading Lists
16x16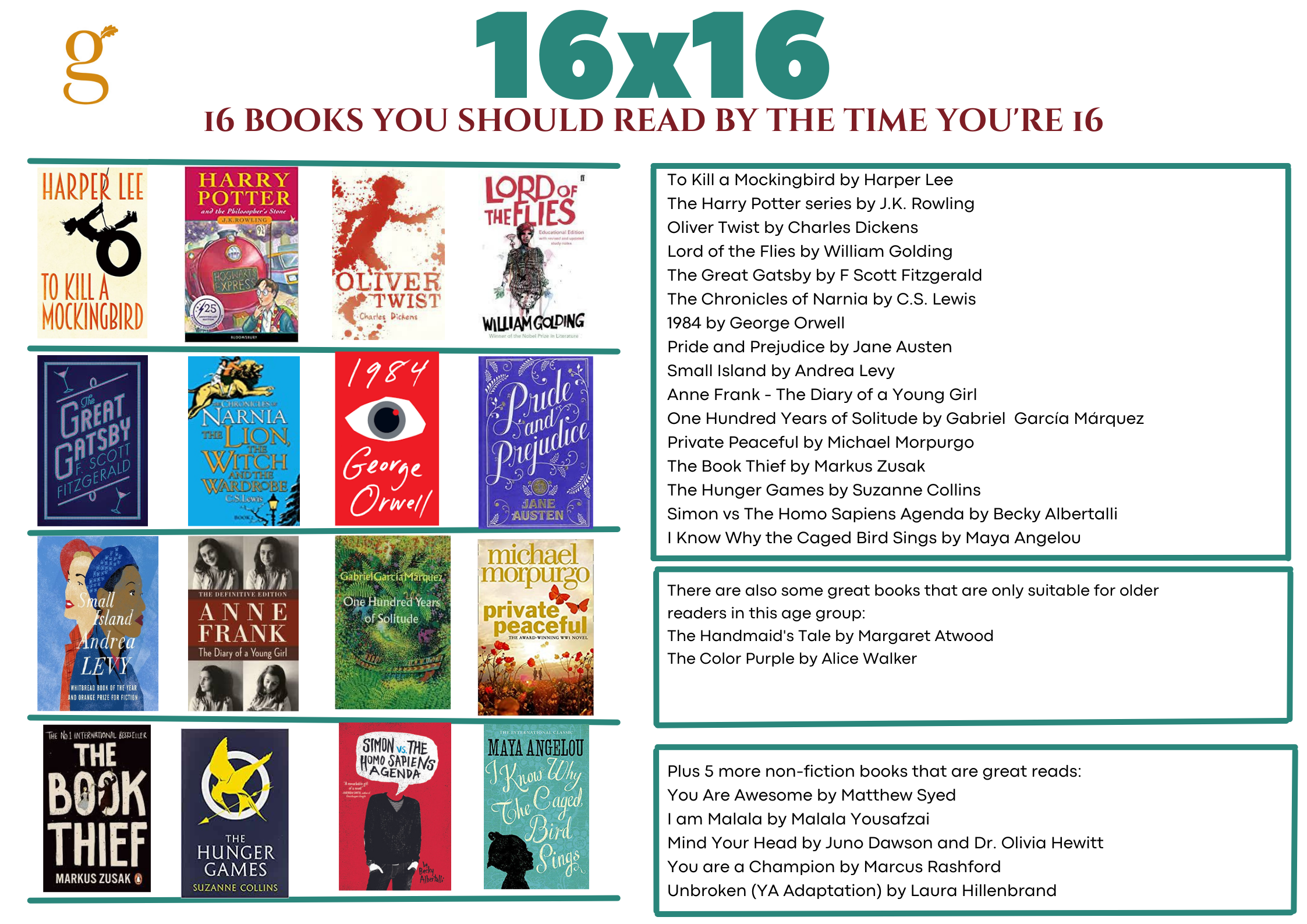 Reluctant Readers
Reading Support
Grammar Support