Results
Key Stage 5 2018
Our students have performed exceptionally well in their Key Stage 5 results this year. Over half of all A Level grades were at B or higher, and 1 in 5 grades at A Level were at A or A* - the highest proportion achieved in recent history. For Vocational courses, over half of the grades achieved were at Distinction or Distinction*. Around three quarters of the year group will progress to university or further education courses including History, Criminology, Accounting, Law, Mathematics, Economics, Sports Journalism, Fashion, Acting, Sociology, Architecture, Clinical Studies, English Literature, Geology, Geography, Chemistry and Medical Engineering, to name but a few. Universities being attended are wide-ranging, including Sheffield, Bath, Lancaster, Manchester, UCL, Warwick and Cardiff. Many students will also be joining top flight apprenticeships, such as at Ernst & Young and Mindshare or moving directly into planned employment into careers including the Fire Service and the Army.
Just a few of our many students who have performed remarkably well, include Alex Coombe, Megan Horridge, Tara McCormack, George Sexton and Megan Sheridan, who all achieved 3 or 4 A or A*grades at A Level. Luca Franciosa achieved exceptional outcomes with 4 A* grades in Computer Science, Mathematics, Further Mathematics and the Extended Project Qualification.
Despite such large numbers of new specifications being examined for the first time this year – over 20, I am delighted that Goffs students were able to achieve such excellent results, enabling the vast majority to move to their planned next steps. Both students and staff have worked incredibly hard to get to this point, and the outcomes are truly well-deserved. It has been a pleasure to watch our students grow into the upstanding and aspirational young adults that they now are, and I am sure that they will progress on to many future successes.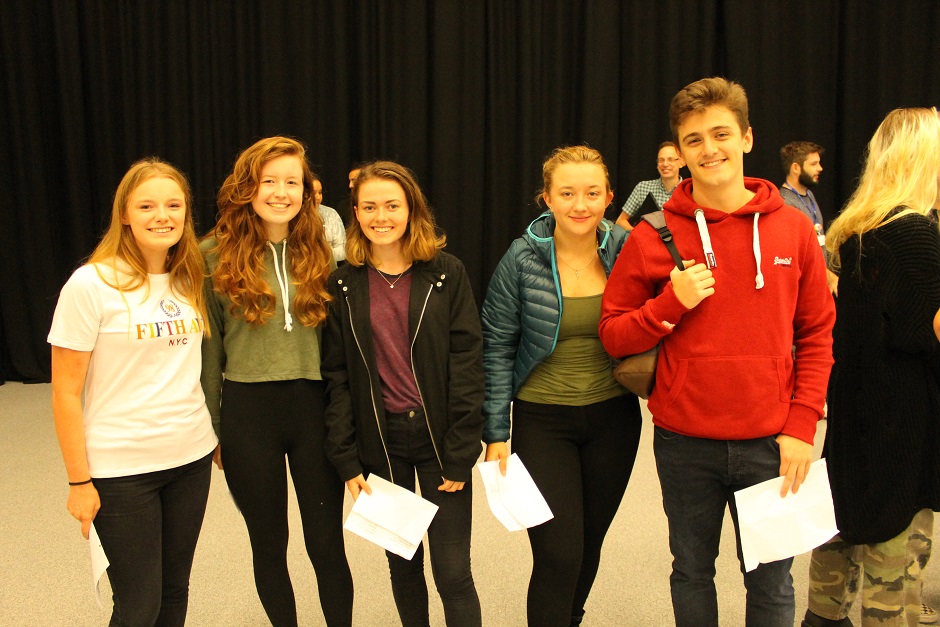 Goffs Students: Megan Sheridan, AAA, Katherine Aiton, A*AB, Tara McCormack, A*AA, Tegan Wollaston, AAB and Luca Franciosa, A*A*A*A* who is going on to study Computing at Imperial College, London.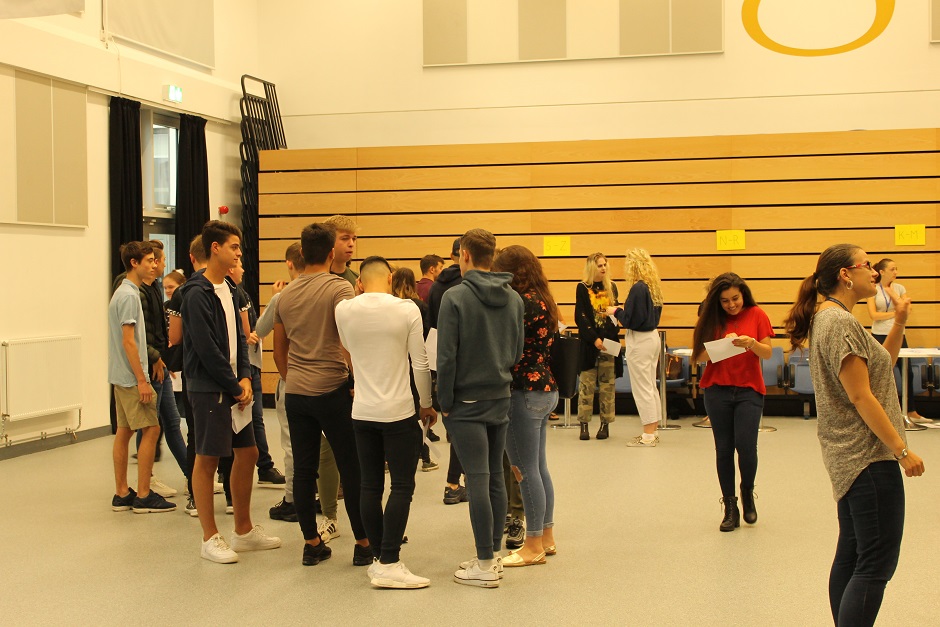 PUBLISHED KS5 MEASURES 2018
Progress/Average Grade:

A Level: +0.09/C+
Academic Qualifications: +0.09/C+
Applied General Qualifications: +0.36/Dist
Tech Levels: NE/ Dist+

Students staying in education or employment for at least 2 terms after 16 to 18 study: 95% (national average 89%)
English GCSE Retake Progress: +1.12 (national average -0.2)
Mathematics GCSE Retake Progress: +0.78 (national average 0.0)
| | |
| --- | --- |
| Destinations 2018 | Course |
| Bath Spa | Journalism and Publishing |
| Bowdens Drama School | Acting |
| Bristol University | Engineering |
| Brunel University London | Aerospace Engineering |
| Cardiff Metropolitan University | Biomedical Science (3 Years or 4 Years including Foundation) |
| Cardiff University | Medical Engineering |
| City University London | Criminology and Sociology |
| City University London | Law |
| Coventry University | Business Economics |
| De Montfort University | Psychology |
| Fashion Retail Academy | Buying and Merchandising for Fashion |
| Goldsmiths, University of London | Media and Communications |
| Imperial College London | Computing |
| Kings College London, University of London | Psychology |
| Lancaster University | Economics and Mathematics |
| Lancaster University | English Literature with Creative Writing |
| London South Bank University | Criminal Law |
| Loughborough University | Communication and Media Studies |
| Loughborough University | Geography |
| Loughborough University | Sociology with Criminology |
| Loughborough University | Business Economics and Finance |
| Middlesex University | Photography |
| Nottingham Trent University | Business Management and Entrepreneurship |
| Nottingham Trent University | Property Finance and Investment |
| Queen Mary University of London | English |
| Queen Mary University of London | History |
| Royal Holloway, University of London | Psychology |
| St Marys University, Twickenham London | Sport Rehabilitation with Foundation Year |
| University College London | Chemistry |
| University of Bath | Economics |
| University of Bedfordshire | Education Studies |
| University of Birmingham | Geography |
| University of Bradford | Clinical Sciences/Medicine Foundation |
| University of East Anglia | History |
| University of East Anglia | Geology with Geography with a Year Abroad |
| University of East Anglia | Medicine |
| University of East London | Sports Journalism |
| University of Essex | English Literature |
| University of Hertfordshire | Accounting and Finance |
| University of Hertfordshire | Psychology |
| University of Hertfordshire | History |
| University of Hertfordshire | Marketing and Advertising |
| University of Hertfordshire | Sports Coaching |
| University of Hertfordshire | Fashion and Fashion Business |
| University of Hertfordshire | Three-dimensional Design Foundation Degree |
| University of Hertfordshire | Business and Marketing |
| University of Hertfordshire | Marketing and Advertising |
| University of Hertfordshire | Accounting and Finance |
| University of Hertfordshire | Multiplatform Journalism |
| University of Manchester | Mathematics |
| University of Northampton | Acting |
| University of Portsmouth | Geology |
| University of Reading | Architecture |
| University of Sheffield | Criminology |
| University of Surrey | Business Economics |
| University of Sussex | Psychology with Clinical Approaches |
| University of Sussex | Social Sciences |
| University of Warwick | Computer Science |
| University of Westminster | Architecture |
| University of Westminster | Criminology |
| University of Westminster | Computer Science with Foundation |
| West Thames College | Production Media Makeup |