Partnerships


We are pleased to have established a partnership with Brentwood School - one of the UK's leading independent schools, with a proven record of preparing students for Oxbridge and other elite universities. Through this partnership, our students have the opportunity to attend Critical Thinking sessions at Brentwood. The Critical Thinking Programme is excellent preparation for application to Oxford or Cambridge University, and is also useful for those contemplating highly competitive courses, such as Law, or those where an interview is likely, such as Dentistry or Medicine. This link is a crucial element in ensuring that Goffs students are well prepared for their University applications. In addition, Goffs students who wish to apply to Oxbridge or to read Medicine benefit from interview preparation at Brentwood.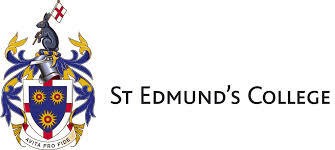 We have a partnership with St Edmund's College for our Cadets programme. Every Tuesday, students from Goffs Academy who participate in the programme attend training at St Edmunds' College. Every summer, students from both schools attend a summer camp. There are various events that run throughout the year including a formal dinner at St Edmund's School.

Goffs is a CamSTAR school which is a partnership of schools linked to the University of Cambridge. This network provides opportunities for collaboration to take place across schools and enables discussions around teaching practice. Teachers can become CamSTAR qualified; a CPD qualification recognised for an action research project undertaken within a school setting.
For more information regarding CamSTAR, please contact Sophie Enstone (see@goffs.herts.sch.uk)

Our School Direct training programme is in partnership with the University of Hertfordshire who are our higher education provider. For more information on this partnership and training to teach with us, please visit the Train to Teach section of the website.