Motiv8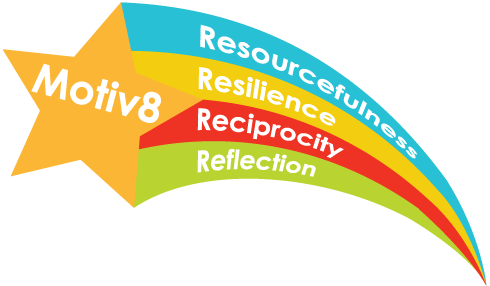 The Motiv8 programme is a series of one hour, fortnightly, sessions to enable our students to develop their skills outside of the classroom.
Students will be using a range of skills including resourcefulness, reflectiveness, reciprocity, and resilience. As a school we believe that by investing in these skills our students will be equipped with a variety of attributes to help them achieve their goals in life.
Students can choose one option from the Motiv8 list, and this will be their option choice for Year 9.